Ref:
Date:
Location:
Photographer:
Ref:
Date:
Location:
Photographer:
Current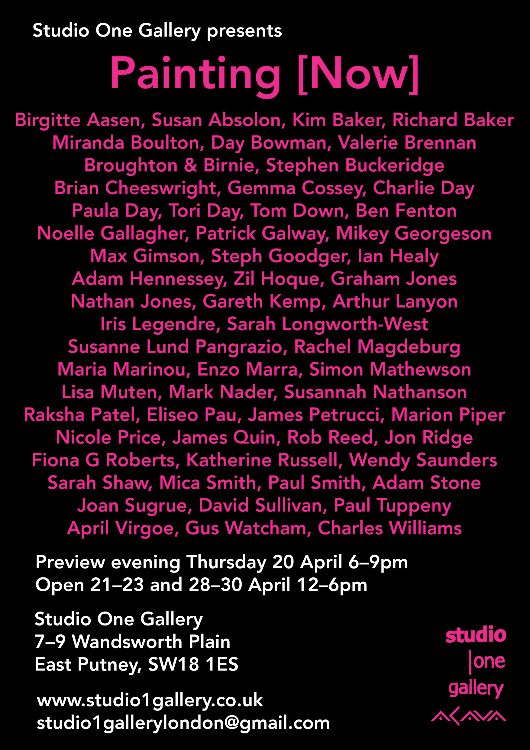 What is Painting [Now]? It depends on what you think of as painting, now. Despite, and maybe because of, the almost interminable talk of the death, or the end of painting, the act of painting itself continues to fascinate and engage us, to shock and appall, enliven and absorb us. In his catalogue essay for the ongoing Edgelands exhibition, Andrew Lambirth writes: 'Artists open up the world, enlarge the boundaries of what is worth considering visually, of what is paintable.' Peter Owen begins his classic book Painting, with the simplest of sentences: 'Painting is a visual language.'
When considering what works to include in this open call exhibition, we tried to keep this in mind. We didn't try to make a 'zeitgeisty' exhibition of what is, heaven help us, trendy right now. We wanted to take an overview of what painters themselves think should be seen as painting now.
What the hundreds of submissions showed us is that, not only is painting very much alive and well, but all kinds of painting are thriving. Abstract and figurative, technically precise and wonderfully sloppy, funny and deadly serious. We have sought to be egalitarian in our selection and in the curation, so there are no genre distinctions here: everything is painting.